Talking about our feelings.....
and issues is inherently healing. It is important to know that someone is truly, fully listening to what is in our hearts and on our minds. I believe that compassionate listening is one of the most profound things we can provide one another as human beings. Which is why it is at the core of my psychotherapy practice.

I practice client centered therapy, which means that the client decides what he or she needs to work on. I utilize humor and creativity when appropriate. I do this work from my humanity, not from perfection.

I utilize Experiential, Jungian and Behavioral theraputic techniques, and am also a trained EMDR therapist. I welcome couples and individuals. I offer a laid back approach to therapy utilizing humor, honesty, accountability, warmth and compassion.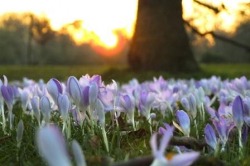 People seek therapy for a number
of reasons:
Anxiety
Depression
Traumatic events that occur at any stage of life
Post partum and/or parenting issues
Relational problems
Issues with communication
Chemical dependency
Sexual assault
Childhood abuse
Life transitions
Family sturggles
Financial problems
Loss and grief
Illness
Undesirable life patterns

In my ten years as a therapist, I have gained
extensive experience in all of these areas.